Thursday, April 24
Featuring Marilee Adams, Ph.D.
Bestselling author of Change Your Questions, Change Your Life: 10 Powerful Tools for Life and Work
Are you looking for a game-changer advantage in leading or managing change?

What is missing in the change process that would make a difference for you and your colleagues in morale and getting desired results?

What makes for success in the face of challenges, resistance, ambiguity, and set-backs?

How can Change Agents prevent burnout and strengthen their resilience?
In this practical and dynamic workshop you'll discover Question Thinking™ (QT) methods and tools for becoming more resilient, successful and satisfied with facilitating change. You'll learn how to:
Take advantage of QT methods and tools including: the Choice Map, Learner/Judger mindset distinctions, Switching questions, Q-Prep, the QT Map for Effective Conversations and Conversations, Win-Win Requests and Q-Storming®

Apply these for breakthrough results with a personal change challenge by the end of the day

Boost energy, engagement, creativity, capacity, commitment, positivity, productivity and results
This innovative, high-impact workshop on facilitating change has been presented to thousands of Change Agents (leaders, managers, HR professionals, coaches, educators) globally. Satisfied participants typically say that the Question Thinking methods and tools supply the "missing how to" for empowering Change Agents in guiding change—providing concepts and tools to fill the gap between what needs to happen and one's skills for how to make it happen.
Whether they're working with individuals, teams or whole organizations, Change Agents must be able to envision, communicate, collaborate and sell change—while managing the myriad challenges that occur, sometimes on a moment to moment basis. Change Agents must set a positive tone and bounce back after every challenge. They need the best mindset for staying the course. Being an effective Change Agent requires being a resilient Change Agent. Tuition is $495 (includes: continental breakfast, workbook, Choice Maps and a follow-up teleconference), click for more information and registration.
Invite Your Online Communities

About the Speaker: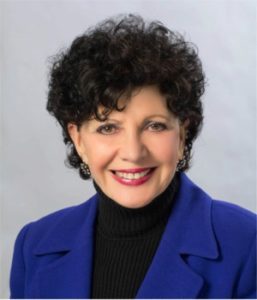 "People who ask the best questions get the best results everywhere in their lives."
Marliee Adams, PhD, author of
Change Your Questions, Change Your Life : 10 Powerful Tools for Life and Work (international best-seller)
Teaching That Changes Lives: 12 Mindset Tools for Igniting the Love of Learning 
Dr. Marilee Adams, president of the Inquiry Institute, facilitates workshops, programs and keynotes internationally for Fortune 100 companies, government agencies and non-profits. She is the originator of the breakthrough Question Thinking methodologies and is also an adjunct professor of leadership at American University in the School of Public Affairs. Her passion is teaching the thinking, questioning, and communication skills that help people be more successful and satisfied—including when they are facilitating and engaging in change.